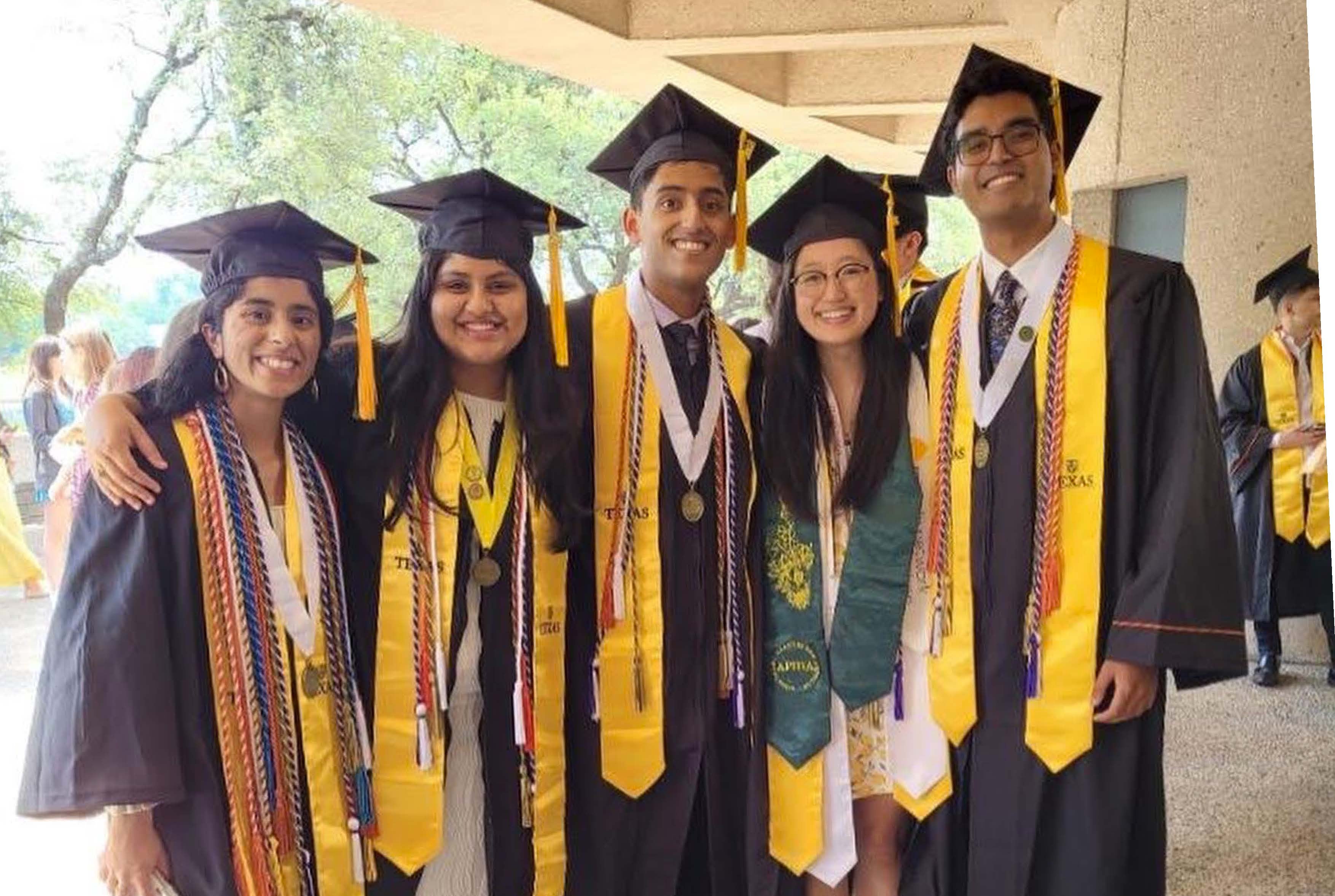 It's not about math.
 
A polymath is someone with multiple interests. The Polymathic Scholars Honors Program is for science majors with multidisciplinary interests beyond or within the sciences. They are the Renaissance people in the College of Natural Sciences and, like the prototypical polymath, Leonardo Da Vinci, their signature trait is curiosity. Three elements distinguish the program.
ORIGINALITY
The best scientists learn to approach problems in original ways. Polymaths begin their studies with "Originality in the Arts and Sciences," a course that emphasizes authentic, creative research. For Polymaths, the emphasis on originality continues throughout their time at UT-Austin. In their second year, with guidance from faculty, they design a field of study shaped by their own questions. They discover who's working on those questions and begin developing the knowledge and skills to answer them.
COMMUNICATION
Polymaths practice writing and presenting their work before groups large and small. During both semesters of their first-year program seminar, they're directed to seek out talks of interest on campus and report back to the class on what they learned. In their second year, they draft a written proposal that describes their field of study, workshop the document with peers and their instructor, and defend their proposal before a faculty panel. Their studies culminate during their last year in a substantial research thesis and presentation at the annual Honors Symposium. It's no accident that several Polymaths have been hired to work as consultants at the University Writing Center.
COMMUNITY
Polymathic Scholars are an intellectually diverse lot. What unites them is a drive to ask and to answer interesting questions. Each May we ask the graduating class what they most valued about their time in Polymathic. One answer leads all: the community. 
Polymathic Scholars pursue a wide range of career paths. Our graduates go on to medical school, graduate school, law school, research, industry, and more. 
Don't let the name confuse you. If you're curious, love science, and want to be surrounded by people excited to learn, Polymathic Scholars may be the community for you. You can meet some current Polymaths and learn more about the program at the student-run site and by checking out the Polymathic Scholars page on the College of Natural Sciences website.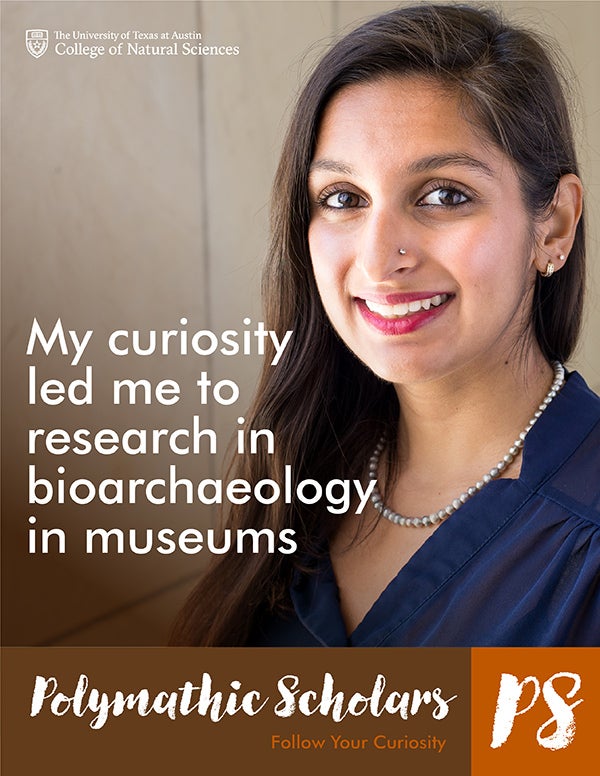 Sana Saboowala, BSA Honors Biology; BA Anthropology-Departmental Honors, Class of 2018. Read more about Sana.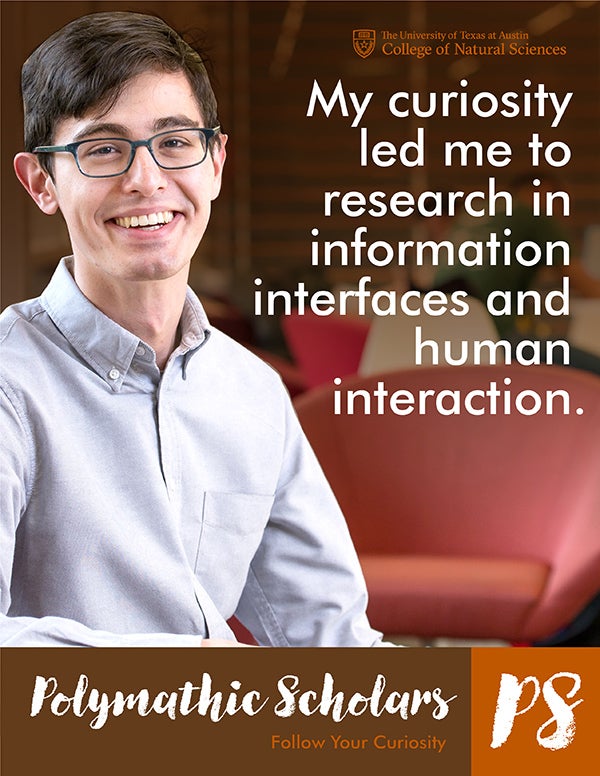 Nick Walker, BSA Honors Computer Science, Class of 2018. Read more about Nick.